2015-06-29, rickatech
Related
Elsewhere
[ edit ]
Recently signed up for affordable AT&T GigaPower, Fiber To The Premises (FTTP), 300 Mbps Internet service. The old 2-wire 12 Mbps Uverse VDSL Fiber To The Node (FTTN) router (and clunky battery) was replaced by Motorola NVG589 router.
This new service is really fast. Indeed, for just a little extra/month could go to 1 Gbps with same setup, just a billing change, but need to figure out how to use all this new speed before it makes sense to ask for more.
Now comes the painful part, what broke during the transition.
External IP address change
My set of 8 static IP's (ordered a la carte) amazingly stayed the same
Primary DNS servers changed
Some of my custom Linux services and VMware instances needed rebooting, and disabling TCP offloading as Linux pretty much mangles packet if its left on by default.
Applying some weird kung fu to NVG589 to act like a network bridge (see Elsewhere).
Insure all internal servers are using single common upstream router as gateway.
Outbound SMTP port 25, AT&T requires request to enable this
(various backup systems I have like to send outbound status emails directly)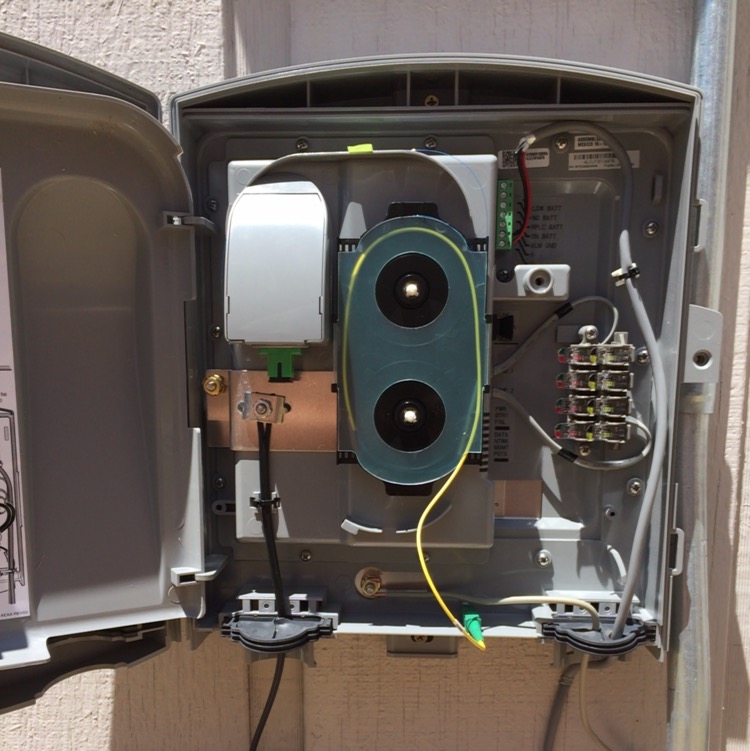 The most troubling step was getting the Motorola NVG589 to allow my multi-NAT capable NETGEAR ProSafe Gigabit 8 Port VPN Firewall FVS318G multi-NAT to handle all the fire-walling and DHCP duties reliably. Fortunately AT&T's forums have good information from experienced users on how to do this.
2015-07-20, rickatech - followup
Somewhat unsurprising, this Internet is really fast. So fast that the older Netgear FVS318G firewall router I had was choking bandwidth down from 300 Mbps to only 14 Mps. After replacing that firewall with a Netgear SRX5308, which has much more networking power, am now seeing 300+ Mbps download speeds close to the router. Some 100 Mbps switches, will need to be replaced with 1 Gbps switches to fully expose higher Internet access speed across all devices on the internal network.